SLIDING SCALE
---
WELCOME G.I. BILL
LISTEN HERE
GI BILL offer up "Demo 2020". A true glimpse into the complexity of relationships and your inner self.
1. Lithgow
2. Far-Off Marching
3. Natural Facts
Cassette and tote pre-order available here!
/50 clear cassette tapes
/20 tote bags

---
CURSETHEKNIFE "THANK YOU FOR BEING HERE PT I" OUT NOW!!!
CURSETHEKNIFE is an alternative shoegaze band from OK. While the genre of alternative shoegaze can seem over saturated, cursetheknife will surely be one to rise to the top. The band's sound is limitless as a result of being unafraid to play with a wide variety of melody and instrumentation. Their debut LP, "Thank You For Being Here", is an entire listening experience (clocking in at 56min) and is split into two parts "Pt I" and "Pt II". The album leads the listener through the sounds of personal loss, truth and growth.
We are hyped to release CURSETHEKNIFE "Thank You For Being Here Pt I" today. You can hear these 5 mind altering songs on any streaming platform and our Bandcampe here!
We also have a hot merch drop including grey cassette tapes for "Pt I" limited to 50 and a companion album art shirt printed on ivory Comfort Colors. Pick these up while they last!! Artwork done by Cassandra Good (@cassandra_lynn_) and layout/design done by Jonathan Gonzalez (@jonathanleegonzalez) CASSETTES AND SHIRTS HAVE SOLD OUT!!!
---
CHICAGO HARDCORE SHIRTS
We've got a few leftover CHICAGO HARDCORE shirts up for sale! L-2XL printed on Comfort Colors.
---
SI DIOS QUIERE "A HELL LIKE NO OTHER"
2nd PRESS UP FOR PRE-ORDER NOW!
SI DIOS QUIERE's "A Hell Like No Other" demo is a true demonstration of community and culture. The new Chicago outfit have prioritized commentary on contemporary culture with blistering and hard hitting hardcore on this three song demonstration. The music will call to mind stomping hardcore acts such as Terror, Madball and even Suicidal Tendencies with their own fresh take.
The band has cited its inception as a way to play music they love, while being advocates of their communities and those impacted by systemic racism. Part of this process is the disruption of cultural erasure that has occurred in their very neighborhoods. As a result, we have decided to donate $2 from every Si Dios Quiere merch item to local Chicago organization, Son Chiquitos. The orgs mission is to engage family and community resources that affirm culture and traditions through music, language and art.
Second press of the demo tape  (limited to 50) and "A Hell Like No Other" shirts available in the webstore for pre-order! Shirts will be up until MONDAY NOVEMBER 10TH! Act quick. Both layouts were designed by the band's bassist and graphic designer Mind In Chains. Purchase here!
---
welcome cursetheknife
cursetheknife is an alternative shoegaze band from OK. While the genre of alternative shoegaze can seem over saturated, cursetheknife will surely be one to rise to the top. The band's sound is limitless as a result of being unafraid to play with a wide variety of melody and instrumentation. We will be working with the band to release their masterfully crafted release, "Thank You For Being Here Pt I", out Nov. 13th.
On a more personal note, Oklahoma has somewhat become a second hub for NMZ, featuring close friends and bands like Downward and End On End. While the band has been on our radar, it wasn't until it was presented by EOE singer, Sam, to check out some demos floated by the band. Instantly these songs drew me. We are excited to have some more friends from that area and are tethered to our already growing home. We have already loved our conversations with Steph, Branden and Sev.
The band also is featured on BrooklynVegan, where they are premiering two new tracks from the upcoming release: 'Feeling Real' and 'Low'. Go head to the link to hear the tracks and learn more about the band!
thank you for being here.
---
SI DIOS QUIERE
We are beyond excited to be working with new Chicago hardcore band, Si Dios Quiere for the release of their demo, "A Hell Like No Other". To celebrate, we are hosting a pop-up market event at the Pilsen Art House. The pop-up will also act as a fundraiser for Son Chiquitos, an organization whose mission is to organize educational programs that strengthen the development of Spanish language and children's cultural identity through music, art and literature.
We will have various local vendors selling art, merchandise and food. Please pop in, pick something up, donate and head out! We will be ensuring masks are worn and the outdoor environment is as safe as we can.
---
NMZ STORE OVERHAUL!
The NMZ Storenvy has been overhauled with tons of rad shit: distro zines, LPs and all remaining merch from the last couple of NMZ releases. There are some super sales ($5 shirts) and stuff for good causes (NMZ "Back to School" shirt).
---
BLIND IDOL "TOWN & CITY" EP OUT NOW!
NMZ is excited to be working with BLIND IDOL on the release of their first EP, "Town & City". The band features Tyson Luneau (Maniac, Sinking, etc) and Kyle Taylor (Crafter, Sentimental Press), long time friends with the desire to create music that represents an intersection of their interests. The band set out to create dark brooding hardcore while maintaining a dynamic, fast, and melodic structure. BLIND IDOL does just that. The EP "Town & City" harkens back to the sound of early Bridge 9 (pulling from AN, Panic, etc) while infusing the aesthetic and lyrical style of bands as diverse as Tragedy and Modern Life Is War.
BLIND IDOL personifies the feelings of isolation and desperation that are all too real for the year 2020. Listen for yourself! 
The EP is available on black cassette limited to 50. Click here!
Tyson and Kyle have also created a companion zine with photography from Tyson and poetry from Kyle. The zine is limited to 20. Bundles here!
We will also have the "Broken Building" shirt design up for pre-order for two weeks, ending on 9.22. The shirt features black ink print of the cover art on red Comfort Colors, NMZ back print. Pick one up here!
---
NMZ "BACK TO SCHOOL" SHIRT
Bringing a new colorway of the NMZ "BACK TO SCHOOL" shirt design to you! Available now for pre-order. Midnight Comofort Colors shirt with dark grey front and back print.
Schools all over the US, including my own, start this week. As a 12th grade reading instructor one of the things I have prided myself on is offering students a well curated library of books in my classroom. Over the last three years I have pushed myself (along with the support of my co-teacher) to include books that act as both mirrors and windows to my students, diverse authors, texts that push thinking beyond societal norms, and ones that address mental health for young adults. Given our completely remote context, I won't have the opportunity to interact with students around novels besides the class text as much. I want to create a way where I could continue to engage students in reading and offer independent reading books to students and send them to their homes.
$6 of every purchase will go towards sending students books from local bookstores straight to their homes! You can even leave some great book titles in the comments section with your purchase if you'd like me to purchase specific texts.
Pre-order is only up for ONE WEEK! Ends 9.12. So act now, sleep later. Thanks for reading. Buy one!
---
FREE AT LAST INTERVIEW
Interview originally appears in NMZ #3. Thanks for reading.
---
WELCOME HOLY FIGURES
We are proud to welcome North Carolina's HOLY FIGURES to the NMZ roster. We were connected through our mutual friend, Tyler of Excide, and he knew we would click instantly. During the winter months they went into the studio to record and the outcome was a single titled 'Lucille'. The single dropped in March and I was hooked.
The band plans on releasing an EP later in 2020, but to tide over listeners we are bringing you the original recording of 'Lucille' as the band's debut single digitally, as well as on limited 7″ clear lathe cut record. 'Lucille' acts as a perfect debut single from the  NC trio because it showcases the band's strong synchronized rhythm section, soaring choruses, figurative lyrics and darker tone.
We are also releasing a pre-order (ends 9/3) 'Lucille' shirt featuring a re-imagined version of the artwork photography. All shirt profits will act as a benefit for drummer Caleb Hogue, who recently broke parts of his neck in a car accident. Money will go towards helping support his medical expenses.
---
FAKE EYES POSTERS!
Live photo by Kathy Garcia. 
LOOK BEYON PRESS has created a rad promo poster for the FAKE EYES release, "A Drip Is All We Know". Poster is available in two different colorways and shipping now! Click here to purchase and check out other posters.
---
SOUL CRAFT ISSUE #2
We're excited to exclusively distro another European zine. This time, Soul Craft Issue #2. This high quality zine features:
Cover art by Caleb Hartnett / Choice To Make, Worn, One Step Closer (https://www.instagram.com/kalu__one/)
Artwork by Ultra Grim (ultragrim.tumblr.com)
Pictures by Lina V. (https://www.instagram.com/linaaa.vv/)
Interviews / features (alphabetically):
All Out War
Alva Freddy
Bandage
Big Cheese
Blvd. Of Death

Death Before Dishonor
Drain
(The) Fight
Gouge Away
Higher Power
Nick Paleologos / SOOC Photography
Redemption Denied
Sean Taggart
Skateism
United & Strong
Wondergirl Photography
+ columns & more
---
DOWNWARD "2 SONGS" THIRD PRESS AVAILABLE NOW! — SOLD OUT
Third press of DOWNWARD's newest offering, "2 Songs", now available. Third press on 7×7″ black lathe cut vinyl. This press includes alternate maroon artwork. Limited to 20 copies.
---
NMZ MOSHER
A few months ago a friend (IG @dontpickscabs) created an NMZ logo that was used exclusively for the NMZ roster. Today we're launching a limited merch set with that same Mosher logo. Limited quantities starting 8/7 at noon central. Click here to shop.
---
ZINE DISTRO "DEAR YOU FANZINE"
Now carrying Spanish zine, "Dear Your Fanzine". An A4, 40 page, full color zine. Features interviews with myself and NMZ artists Sunstroke and Glean. Also includes interviews with Fiddlehead, Drug Church, Bent Blue and more.
Limited copies available! Snag here!

---
EXCIDE "ACTUALIZE/RADIATION REEL" STREAMING NOW!
EXCIDE are a hardcore band that hail from the Carolinas. Their first release, "Two of a Kind", which came out earlier this year gave listeners a glimpse into what the band has to offer. While not fitting squarely into a specific sound, the band clearly draws on personal influences and takes those cues in another direction. This two song digital release, "Actualize/Radiation Reel", demonstrates the bands willingness to be different.
New Noise is premiering a video for "Radiation Reel".
Check it out!
---
FAKE EYES
"A DRIP IS ALL WE KNOW" OUT NOW!
FAKE EYES stemmed from a continuation of sound between two friends, Paul and Grant. With FAKE EYES they decided to take inspiration from contemporary favorites in order to dig down to the roots and create something of their own. Soon after that starting point, the two wrote and recorded their interstellar "Demo 2018". The demo featured two tracks whose sound fell somewhere between post-hardcore and shoegaze. The band and demo made their way within the hardcore scene drumming up a little buzz along the way. It was the release of their "Promo 2019" – which featured the track 'Illuminate' and the addition of permanent drummer Seth, that really expanded their circle though, especially because of the track's comparison to the sounds of HUM. The band continued to make rumblings amongst fans for being somewhat elusive in nature and only producing three songs in the span of nearly three years.
Yet during this space of time, FAKE EYES allowed themselves to strengthen and grow. The result of this musical maturation is their latest offering; a lush 4 track EP titled "A Drip Is All We Know". The tracks on this EP showcase the time and effort the band put forth in the studio. Songs that had originally taken shape during the time of the demo are now infused with nuanced guitar layers, off cue drumming, and choral vocal melody that was only perfected with time. The EP's first track, 'Subsystem Recognition' is a dreamy start to the entire warm sounding 22 minute opus. The EP closes with the other-worldly 'Demonstrations'. "A Drip Is All We Know" is a record that you'll play over and over again- finding something new and captivating each time you listen.
12″ VINYL EP + A LOT MORE NOW AVAILABLE!
LIMITED ITEMS INCLUDE PLUSH DOLL, TOTES AND TEST PRESSES.
EP is also available on all streaming services!

---
LIVE FROM THE GATEWAY CITY!
TIME AND PRESSURE — SOLD OUT.
Time and Pressure
"Live In the Gateway City" Cassette
NMZ is excited to team up with St. Louis hardcore's Time and Pressure. On June 10th, 2020 the band headed to The Sinkhole in STL to perform a live set via Twitch. During the timely set, the band was able to raise thousands of dollars for The Bail Project.
Now, the band is at it again and has teamed up with us to bring that live set to cassette. The cassette, limited to 50, will have all proceeds donated to another important cause: education and prevention of sexual abuse and violence. The proceeds ($150) were donated to Safe Connections in STL ( https://safeconnections.org/ )
Tracks will NOT appear online. Each purchase will come with an email of the files.
White cassette /50
---
MEMO SESSIONS CASSETTE TAPE

In an ongoing effort to support Black Lives and our current movement, we have made our previously Bandcamp-only, comp available on cassette. The "Memo Sessions" features NMZ bands each playing an original song unplugged. Each purchase will come with digital download.
Proceeds will be split between Chicago Freedom School, Assata's Daughters, and On The Ground Chi. Purchase here.
---
"RAGE AGAINST" CREW NECK PRE-ORDER
Pre-orders up until 6/11. Orders include informational zine.
ALL PROCEEDS DONATED TO CONTINUE THE FIGHT AGAINST RACIAL INJUSTICE!
In solidarity with the protests against injustice in Chicago. All proceeds will be split between Chicago Freedom School, Assata's Daughters, and On The Ground Chi.
---
BUGGIN "BY ANY MEANS NECESSARY" SHIRT PRE-ORDER
ALL PROCEEDS DONATED TO CONTINUE THE FIGHT AGAINST RACIAL INJUSTICE!
In solidarity with the protests against injustice in Chicago. All proceeds will be split between Chicago Freedom School, Assata's Daughters, and On The Ground Chi.
Purchase here from NMZ or Buggin
---
GLEAN "Demo 2020"
We are happy to announce that we have a second run of GLEAN's "Demo 2020" cassette tapes. The youngbloods of San Diego tastefully combine elements of bands from Hüsker Dü to Title Fight. Click here to buy a cassette!
To celebrate there are a bunch of other goodies: $6 "G" shirts here and a live on Instagram acoustic set.

---
DOWNWARD "2 Songs"
Second press of limited physical media now available. We are also doing a pre-order for album artwork shirts on Comfort Colors for about a week.
PURCHASE HERE. 
Songs on streaming services available and our Bandcamp.
---
SWEET SOUL "Noises Drown" Cassingles and More!

Art by Chris Dazzo (IG @dazzo.c)
WHOA! Ready to rock? SWEET SOUL bring two new tracks; "Noises Drown" and " At Odds", that act as a precursor to the upcoming LP, 'So Far No Further'. These two tracks offer pure rock energy with enough pop sensibility guaranteed to please any listening ear. Cassingle release also includes the song "Come On" by Chuck Berry, but the band is really covering the Rolling Stones cover version of the track.
Cassettes /70 all random glitter. Purchase here.
Available on all streaming services and our Bandcamp page.
LP will be out late summer in conjunction with the High Desert's own, Extinction Burst.
We are also running a limited pre-order on these "Noises Drown" pocket tees! Pick one up here before 6/1!
All artwork by Chris Dazzo!
---
NMZ BREAKERS
Limited run of 'rain coat' yellow Champion windbreakers. Pick one up here.
---
SUNSTROKE X JOEY'S WORLD

NEW MORALITY ZINE, SUNSTROKE, JOEY'S WORLD and EDGEMEN PRINTING have all teamed up this Spring to drop the SUNSTROKE x JOEY'S WORLD COLLAB.
Sunstroke "Bloom At Night" Joey's World Variant
Sunstroke has teamed up with artist Joey G. or Joey's World (IG joeysxworld) to make the most of a bad situation. During the initial shipping of the "Bloom At Night" EP we received some slightly damaged covers, so to make them special we asked Joey G to create alternate cover art to go with them.
Limited to 25 (24 blue and 1 pink) beautiful fold over covers! $5 of each order will be donated to the Walnut Wellness Fund (a Philly organization that supports and provides mental health services to the LGBTQ community https://www.walnutwellnessfund.com/mission)
NMZ x Joey's World Collab Shirt
A re-imagined NMZ logo via artist Joey's World! Perfect NMZ set up envisioned for sitting at home! Black shirt and white back print!
Sunstroke  x Edgemen Printing Collab Shirt
Limited SUNSTROKE shirt design by JOEY'S WORLD printed and only available through EDGEMEN PRINTING!
---
DOWNWARD "2 SONGS" AVAILABLE NOW
LIMITED TO 30 7-by-7 inch lathe record with silk screened cover
DOWNWARD's "2 SONGS" is a 7-by-7 inch record that offers a continuation of the band's songwriting and sound from the LP, while honing in certain elements that keep the music fresh and engaging.
BrooklynVegan is premiering one of the two tracks, 'Leechy', here.
Below is the quick via text interview I conducted with DOWNWARD singer, Drew, used for Brooklyn Vegan. Check it out.
NMZ: You all chose a 2 song EP for your next release, what lead to that decision?
Drew: When the LP came out, we had already been playing most of those songs for a year or so. I guess you could say boredom lead to that decision, and I feel like these songs are a continuation of that LP structurally and vibe-wise. They sound a lot better too because we had Phillip around and more time to plan.
NMZ: Was the band's approach to recording these two songs different knowing Phillip would be around?
DREW: Not in a huge way. Obviously it's always nice having an extra set of ears around, but Phillip totally felt like a member of the band. We don't prepare for anything too hard.
NMZ: What can you tell me about the song 'Leechy' that is being premiered? How did you approach the music and lyrics to this particular song?
Drew: had those verses written when I was writing the LP, when I came up with the riff for the chorus I had the thought "I guess I'm writing Downward songs." Ideas don't come to me quickly,  and I tossed that song around for months before I sent it do the rest of the band and Phillip. I can write lyrics for 2 or 3 whole songs in one good night and then get stumped for a couple months.
NMZ: Can you speak to the direction of the lyrics or what you were thinking/feeling at the time those were written?
Drew: Leechy is definitely one of the more frustrated/angry Downward songs thematically. I think in the last 6 months i've been less bummed and more pissed.
NMZ: Any specific leading causes?
Drew: I was feeling frustrated with a lot of things in my immediate life. Coworkers, my own friends, whatever. I tend to make up stories or lines in my head to fit a feeling.
NMZ: While we're discussing specific songs, how does 'Leechy' compare to 'Your Way'? If you described 'Leechy' as a more frustrated and angry track, what emotions are ascribed to 'Your Way'?
Drew: When I wrote the lyrics for Leechy I was sick of everyone and when I wrote Your Way everyone was sick of me. I think the songs show both sides of what malnourished relationships with the people you love make you feel.
NMZ: Does exploring these topics through your music help in anyway?
Drew: It definitely makes me more self aware, playing live is more therapeutic than writing for me because it's hard.
NMZ: Knowing that live shows might not be a possibility in the near future, where does Downward go from here?
Drew: When it's safe for us to meet up on a regular basis, we're gonna work on another LP. As far as everything else goes, the vibe is weird right now. Realistically, venues and promoters won't wanna take huge risks on smaller packages for a little bit. We have a lot of friends, so hopefully we can get back out there soon, but it's a scary time for sure.
---
MEMO SESSIONS
The MEMO SESSIONS are a result out of disconnection. During such isolating times, NMZ attempts to connect listeners to artists in a very stripped down and real way. Artists were asked to pick one of their songs and use the Voice Memo app to record an unplugged version. These songs not only offer a warm comfort, but also showcase the versatility of NMZ's dynamic roster.
Tracklist:
DOWNWARD – Budge
EXCIDE – Come Clean
FAKE EYES –  Subsystem Recognition (previously unreleased and appearing on their upcoming EP "A Drip Is All We Know")
PORCUPINE – Wedlock
GLEAN – Garden
SWEET SOUL – Get A Grip
Only available via digital stream on Bandcamp. Click here to listen! A huge thank you for all the bands who were willing to take risks and try something new.
---
PORCUPINE/PROUNS SPLIT CASSETTE
NOW AVAILABLE!
'Afternoon' Variant  /25
This split was released digitally at the end of 2019 and is seeing a physical tape release via New Morality Zine and Tiny God Inc. The sound of the bands is quite different,  but works well together in harmony, which makes sense because this split comes after the two bands shared the road together last Summer.
Porcupine kicks off the split, with their best and most concise material to date. Their chaotic sound from past releases is harnessed and used in bursts, making their melodic moments even more powerful. They seem to take influence from late 90s to early 00s melodic hardcore and metal core like Converge and The Hope Conspiracy, and pull it off in their own way. They keep it fresh with various vocal stylings, dynamic changes, and non-corny mosh parts. The two songs 'Fawn' and 'Wedlock' both begin with samples and flow into each other seamlessly.
Then, Prouns kicks off their side with 'Blue', which was featured on their 2019 Summer Tour Promo as well. This song features a lot of what Prouns does best, stompy bits with distant yet catchy vocals. The New York three piece battles with itself through a jagged rhythmic groove, giving way to unexpected relief until the song is over and leads directly into 'Running in Place'. This is a quicker song that teases at a more hardcore feel, until the halfway point, where the songs builds to a catchy and chunky peak. This band does a great job of blending the various edges of classic emotional rock, I hear bits of Quicksand, Handsome, Silent Majority, and Christie Front Drive in there.
This split breezes by at 9 minutes and has a little something for anyone who enjoys passionate & aggressive music.
-Michael Bellis (Brain Cave)
We also have a limited number of bundles with all three variants ('Morning'  /25, 'Afternoon'  /25, and 'Night'  /25) available. Click here.
---
CATALOG No. 2 Digital Copy
Figured I'd deliver some small content to read while everyone is in quarantine. This is a brief digital copy of Catalog No. Issue 2. At the start of all of the COVID-19 stuff I was actually in the process of moving and working on this full issue, so I packed up all my records for storage and never got a chance to finish.
With that, if you've got the time to truly sit with your records during quarantine, I encourage you to re-create your own vinyl memoir.
As always, thanks for reading.
-Nick
---
NMZ X Carrot Cake Zine Sticker Pack Collab
We teamed up with amazing Boston artist, Carrot Cake Zine, to bring you a die cut sticker set of NMZ bands Buggin Out, Downward and Fake Eyes. Check out more art and zines from Carrot Cake here.
Sticker set is limited to 50 total. If you'd like a digital download of an album from any of those artists, leave it in the 'NOTES' section of your order!
---
GLEAN "G" SHIRT!
Available now on surprise colorway of "G" GLEAN design by Drake.
Front "G" logo pocket print and back with "Garden" lyrics.
---
BUGGIN OUT "BUGGIN OUT" EP OUT NOW!
BUGGIN OUT bring you five tracks of aggressive, yet fun loving hardcore Chicago style. The band has easily made a name for themselves in the Midwest through their live shows and ability to transcend scenes. The newest offering sees the band take the groundwork laid out in their year old demo and build off adding a harder edged tone to both the song structures and in your face lyrics. This is 100% not a band to sleep on.
Stream on Apple Music and Spotify services and our Bandcamp!
Lime green tapes out of 50. Pick one up here!
We also have limited "Buggin Out" shirts with NMZ Chicago flag logo for pre-order and in a pre-order bundle here.
---
GLEAN "DEMO 2020" STREAMING AND PRE-ORDERS
We are ecstatic to bring you the promising demo from San Diego's GLEAN. The band is compromised of a group of friends and family who share the desire to pay homage to the sounds that shaped them as individuals ranging from bands such as Hüsker Du, Joy Division, and Rites of Spring to more contemporary acts like Title Fight, Fiddlehead and Anxious. The demo showcases a willingness for vulnerability and the need to move on; a perspective that can often only be seen through youthful eyes.
Limited cassette pre-orders available here!
Full "Demo 2020" streaming on our bandcamp. Click here to listen!
Photo by Daniel Gutierrez (IG pleasedontgotohell)
Read more about GLEAN and the demo from STEREOGUM and BROOKLYN VEGAN!
---
WELCOME EXCIDE
EXCIDE "Two Of A Kind"
Now Available for Streaming and Pre-Order
EXCIDE are a hardcore from the Carolinas. Since the band's inception, EXCIDE have set out to combine their love of '90s hardcore influences with modern flare; creating a sound wholly their own.
"Two Of A Kind" showcases EXCIDE's ability to seamlessly interject brazen vocal melody into hardcore songs with groovy drums and building guitar riffs; not all that unlike acts such as Snapcase, Quicksand and The Killing Tree.
Cassette (clear /50) and "Two Of A Kind" shirt pre-order now available.
Order here!
---
---
DOWNWARD "TOGETHER" HOODIE
Available for Pre-Order
Limited pre-order ends Friday Jan 31st.
Pre-order bundle with 12″ "S/T" LP on Opaque Purple available also! Click here.
---
GLEAN SINGLE "GARDEN" NOW STREAMING
Welcome to 2020! We are excited to work with a young San Diego band, Glean, to bring you what is surely an awesome demo. To whet your appetite check out the single, "Garden", now streaming on our respective bandcamps.
We will be co-releasing the cassette demos with SD's Dogwhistle Records. More news to come on release date and tape orders.
---
FAKE EYES "FUZZED OUT" SHIRT AVAILABLE NOW!
New FAKE EYES gear in the store! "FUZZED OUT" design by our friend Ridge Rhine (of Life's Question). Pick up a shirt here and be sure to now follow the band on Instagram @fakeeyesband
More news to come!
---
WELCOME FLORIDA'S SYSTEM 74
NEW MORALITY ZINE is very excited to team up with Florida's SYSTEM 74 to bring you their dynamic EP,  "Beyond the Surface". SYSTEM 74 burst onto the scene with 6 raw tracks of modern punk. The release showcases the band's effective use of dual guitars, ripping bass lines and anthemic vocals."Beyond the Surface" will surely cause the mind to harken back to the days of skateboarding in empty parking lots.
CD versions of SYSTEM 74's "Beyond the Surface" available now! CDs include digital download and 11×17 poser (while supplies last). Order here.
Listen on all streaming services and on our Catalog/Bandcamp.
---
SOUL BLIND 'CRAWLING INTO YOU' VIDEO
Watch the video for SOUL BLIND's track, 'Crawling Into You' from the "Promo 19" release available now on tape or streaming services.
---
SUNSTROKE'S "BLOOM AT NIGHT" STREAMING!
SUNSTROKE'S full EP, "Bloom At Night" is now streaming via Bandcamp. Check it out here!
The EP hits all other streaming platforms Friday 11/8!
---
SUNSTROKE "BLOOM AT NIGHT"
12″ EP PRE-ORDERS!
We are beyond excited to announce SUNSTROKE's latest offering: "Bloom At Night". Pre-orders for the 12″EP are up now!
SUNSTROKE "Bloom At Night" 12″ EP
Philly's Sunstroke return with the follow up to last year's LP, "Second Floor/Seven". The new 12″ EP, aptly titled "Bloom At Night", showcases the band's desire for progression. This release finds the band's sound expanding further into a unique blend of hardcore that holds true to the "Revolution Summer" brand, while highlighting some more subtle influences. The band has not only progressed sonically, but topically as well. While the last release saw Sunstroke taking aim at the ways of the world, "Bloom At Night" has a much more introspective approach in support of individuals tackling their own respective hardships. This EP firmly places Sunstroke at the forefront of an oncoming wave of modern melodic hardcore.
Track List:
1. Bloom At Night
2. Fall Risk
3. Aloof
4. Comadosed
5. Under Your Influence (Dag Nasty cover)
Pressing Info:
/12 silk screened B-Side opaque pink (pre-order only)
/68 opaque pink
/80 transparent blue
ORDER VINYL AND LIMITED BUNDLES HERE. 
You can also pre-order two other variants:
Revelation Records has a limited yellow pressing of the record here.
European orders are limited to 50 with an alternative cover through Assault Records. Order here!
---
SOUL BLIND
"Promo 19" OUT NOW
Hudson Valley's SOUL BLIND bring two new tracks that showcase the band's desire to become masters of their craft; upstate post-hardcore shoegaze. These two new tracks show the band leaning into their alternative influences while letting their darker and heavier undertones carry the songs in and out of a dream-like state. Stream the tracks on all services and our Bandcamp.
Cassette tapes and shirt pre-orders available now! Order here!
"Promo 19" Cassette Info
Clear /75 (NMZ)
Orange /25 (Soul Blind)
---
---
SWEET SOUL "Do You Like Good Music?" Out Now!
FOR IMMEDIATE PRESS RELEASE! Sweet Soul's demo aptly titled, "Do You Like Good Music?" is out on streaming services and available for pre-order now!
SWEET SOUL "Do You Like Good Music?"

Is the musical debut of California rockers! The demo release sees the band paying homage to 77 punk through a modern day pop rock filter. These four infectious tunes will surely have you tapping your foot and singing along in no time.
25 green tint (NMZ) ORDER HERE!
25 purple tint (Sweet Soul)
We also have a Sweet Soul logo shirt and mug in the store! Don't miss out on these exclusive items.
Whet your appetite with this 77 style punk track, 'Diggin' Your Grave' now streaming on Punk News.
---
SUNSTROKE 'FALL RISK' CASSINGLE
As an advance for Sunstroke's upcoming 12″ EP, "Bloom At Night", the band has teamed up with New Morality Zine and Museum Of Punk to bring you the 'Fall Risk' cassingle.
'Fall Risk' shows Sunstroke's continuation of being able to effectively blend their musical influences into a singular sound: infectious guitar hooks, post-punk undertones, driving drums, and melancholy tinged lyrics.
When asked about the lyrics, singer Sean Farlow responded; "'Fall Risk' is about being self aware to your own self destruction, and getting to the point of knowing you need to seek for help. It's about knowing what it is like trying to navigate why (you feel the way you do), struggling with your own self worth, and comparing your own intelligence to your mental health. Suicide awareness, and prevention are the main themes of this."
100% of the proceeds from the cassingle and Bandcamp sales are being donated to Philly's Walnut Wellness Fund (https://www.walnutwellnessfund.com/mission) – an organization that aides uninsured people access to emotional therapy and support.
. 
Tracklist:
1. Fall Risk
2. Dominic (Live)
Cassingles out of 50.
Tracks will appear on all streaming services Friday 9/20!!!
---
NMZ LOGO HAT
Now available for a limited time. NMZ Logo 5 panel adjustable hats. These are up and ship quick! Order here.
---
END ON END "S/T Demo"
Second Press
END ON END's "S/T DEMO" got the re-press treatment! Dog Years Records and NMZ now have two new color ways available with inverted artwork. If you missed out the first time around, don't do the same! Order here!

Second Press
25 black (NMZ Exclusive)
25 orange (Dog Years Records Exclusive)

---
---
NMZ "Back To School" Shirt
Available now! Get back to school!
Order Here.
---
LIFE'S QUESTION
"A Tale of Sudden Love and Unforgettable Heartbreak" EP
Streaming + Pre-Order
Life's Question returns with their continuously evolving style of heavy hardcore. Maintaining the sense of grit from their previous EP, "Cursed The Will To Dream" (2018), "A Tale of Sudden Love and Unforgettable Heartbreak" drives the listener further into a sense of desperation with three brand new tracks.
Musically the band has moved forward with the formula they've become known for — bouncy, solo filled '90s NY influenced hardcore. However, the band didn't just settle on this release. Instead they continued to drive their melodic undertones forward and infuse even more melody through backing vocals guitar leads. Life's Question show no sign of slowing down.
Tracklist:
1. Cracks In The Floor Of Heaven
2. You Told Me That You Love Me (But You Told A Lie)
3. Who Stole The Soul
STREAMING NOW ON ALL PLATFORMS AND OUT BANDCAMP!
Cassette Pre-Orders Here!
Tapes limited to 50
25/ smokey tint
25/ solid red
Cassette and Shirt Bundle available also.
---
DOWNWARD TOUR + CHICAGO TICKETS!
DOWNWARD head out on the road in August with our friends GREYNIER (MN) and HONEYMOON (OH). See dates below.
As part of the run, DOWNWARD will kick it off in CHICAGO at Margaritaville. We are doing advanced tickets for this show. $10.50 on sale now HERE.
ADVANCE TICKET INCLUDES:
1. Entry to show
2. Limited silkscreen newspaper print of show flier by Jonathan Gonzales (pick up upon entry to show)
3. NMZ Minizine featuring info from all bands
---
NMZ SUMMER '19 NEWSLETTER
Available Now!
Physical newsletter offering insight into the latest news and releases.
Also the only place you'll find out about the next NMZ band until it's actual release!! Purchase here!
Thanks for reading.
---
FENCE CUTTER
"MY ENVIRONMENT" NOW STREAMING
Stream on the NMZ Bandcamp!
---
END ON END
STRAIGHT EDGE
END ON END tapes are in and shipping now. We're all sold out of tapes. END ON END will have an exclusive color on tour this summer.
End On End is a band who thematically and musically prove to be carving their own. While the origin story of End On End is not something unheard of; four friends sharing the desire to rock, the outcome is what defines the band. End On End has somehow very early on mastered the ability to write hardcore songs that would catch the ears of any fan of the genre without succumbing to trends. Their self-titled demo, co-released by Dog Years Records and New Morality Zine, brings four riff driven hardcore songs that pack plenty punch. The demo begins by steadily carrying the listener in only to be welcomed by a barrage of well executed vocals and hard hitting drums. This pattern doesn't let up throughout the release. Instead, the intensity and urgency of the band only picks up as songs continue. End On End show their appreciation for unique guitar tones and sharp lyrics that land the band somewhere between hardcore heavy weights FURY and Have Heart.
Be sure to catch END ON END this summer with ANXIOS and ONE STEP CLOSER.
---
FENCE CUTTER PRE-ORDERS!
————————————————————
NMZ is teaming up with NJHC band 
Fence
Cutter
 to bring you their new EP, "My Environment". 
Fence
Cutter
follow the blueprint of many East Coast hardcore bands before them — bounce and groove, razor sharp riffs and lyrical themes of consternation that can be felt with every lyrical delivery. The title track 'My Environment' is now streaming at No Echo via Mike Musilli.  CUT THE
FENCE
!! More info soon.
————————————————————
Art by Ridge Rhine, Photo by Jason Zaleski, Flier by Peter Maria
————————————————————
Pre-orders up now for the EP, "My Environment" on
clear cassette
(NMZ exclusive out of 25 –SOLD OUT). Limited
shirts
and
shirt bundles
also available for pre-order until June 30th! One tape and shirt bundle remain!
---
NEW FAKE EYES SINGLE, 'ILLUMINATE', STREAMING NOW!
Today we bring you the newest track from North Carolina's FAKE EYES. The single, 'Illuminate', will appear on an upcoming promo tape (only available on their East Coast run with Anxious in late May) as well as a future EP release.
'Illuminate' sees the band growing more confident in their sound and style. Songwriter and vocalist Paul Vuksanovich takes the opportunity to showcase his transcendental lyrical prowess and vocal melodies. All while guitarist Gran Peters adds an additional layer of intricate guitar that propels the song forward.
'Illuminate' is now available on all streaming services.
---
DOWNWARD "S/T" LP NOW AVAILABLE!
DOWNWARD LPs are in and they look beautiful. The band offers an inspiring sonic take on the realm of alternative and post-hardcore. Downward finds themselves towing the line between what is seemingly light and airy (reminiscent of Radiohead) and at the same time beautifully crushing (akin to modern luminaries Nothing). This album sounds powerful on LP and is a great addition to the NMZ catalog. Purchase here!

---
AXE TO GRIND:
A LISTENER'S GUIDE 2.0
WE'RE BACK! (BUT NEVER REALLY WENT AWAY….)
LIMITED TO 2,000!
The 2.0 tongue in cheek listener's guide. This mini zine captures some of the frequently used terms on THE hardcore podcast, Axe To Grind! Use this to make sure you can keep up with the conversation! Purchase here!
Check out and listen to Axe To Grind.
HC Podcast. Adults discussing niche music minutiae with such genuine concern that there's definitely something wrong with them.
Listen on: Apple podcast, Soundcloud, etc.
Axetogrindpodcast@gmail.com
IG @axetogrindpodcast
Twitter @axetogrindcast
Thanks to Tom, Bob and Pat.
---
FAKE EYES TOUR + PROMO
Fake Eyes hits the road this May with our close friends in Anxious. Check out the dates above.
Fake Eyes will also have a Promo 2019 cassette tape out on the run featuring a new track and a cover. Be on the lookout for more Fake Eyes stuff in the future!
---
WELCOME
END ON END
Straight Edge hardcore from Oklahoma.
Very rarely can you find a band whose intensity is matched by it's honesty. On this promising demo, End On End has been able to accomplish just that. Four well crafted hardcore songs that come across pissed yet poetic. The songs demonstrate a cohesive and thoughtful musicianship that show this band is here to make an impact.
This release presents the best in the Midwest team up of New Morality Zine and Dog Years Records.
25 white (NMZ Exclusive)
25 blue (Dog Years Records Exclusive)
25 yellow (End On End Exclusive)
Listen to the demo here.
---
DOWNWARD PRE-ORDERS
NMZ005
DOWNWARD. A band from Tulsa, Oklahoma with humble beginnings who have set to live beyond musical boundaries. What started as an idea amongst friends quickly became a passion to create music that satisfies all of their overlapping musical interests. The band offers an inspiring sonic take on the realm of alternative and post-hardcore. Downward finds themselves towing the line between what is seemingly light and airy (reminiscent of Radiohead) and at the same time beautifully crushing (akin to modern luminaries Nothing).

This amazing vinyl release of their LP is limited to 250 pressing. Order here. 
100 Pure Clear
150 Opaque Purple
Test Pressings (white LP jacket with matte photo of album art)

In the meantime, stream the full length LP here and check out their recent feature on No Echo!
---
NMZ NEWSLETTER ZINE
SPRING '19

Check it out! We've got some updates, tour dates and the announcement of NMZ005 (our next vinyl release!) in the newsletter. Pick one up or add it to your order now. CLICK HERE!
---
NMZ LOGO SHIRTS
A limited set of NMZ logo shirts in red are now up in the store! Order here. 
All funds go right back into the project of zines and more music releases!
Thanks for reading.
---
LIFE'S QUESTION
"Cursed The Will To Dream" EP
NMZ006
Life's Question "Cursed The Will To Dream" EP
Life's Question brings three pulse pounding tracks of gritty hardcore on their latest EP. "Cursed The Will To Dream". While reminiscent of '90s NYHC, Life's Question finely balance elements of heavy breaks, shredding solos and fast parts that are all their own. Chicago Hardcore.
Cassette EP will include 12×12 newspaper print poster.
Album art by Ridge Rhine
Layout by Jake Beaver
---
---
PORCUPINE
"The Underground Man" EP
NMZ is excited to team up with distinctive Chicago hardcore act Porcupine. We will be releasing their latest effort, "The Underground Man" EP on cassette. With a sound that falls somewhere between the blurred lines of genres, "The Underground Man" brings four unrelenting tracks of brutal emotion. Listen to it here!
Pre-orders for the EP are up now. Limited to 25 black and 25 red cassettes!
NMZ007
---
FAKE EYES "Demo 2018" SHIRTS
Had these Fake Eyes shirts digitally printed. Turned out great and ended up printing a few more. Pick up a shirt and demo cassette here.
---
SUNSTROKE LIVE AT CREEP RECORDS!
Amazing new live set from Conor of Cemetery Tapes of Sunstroke playing Creep Records in Philly. You might recognize Conor's work from the Sunstroke promo clip for the LP that he and Sunny Hate5Six worked on. Tons of other great videos on his channel. Be sure to check them out!
P.S. new Sunstroke song in the set! Hear 'Fall Risk' here first!
---
NMZ AND UGLY AND PROUD
DISTRO
Good news! New Morality Zine has teamed up with Ugly and Proud Records (Sofia, Bulgaria) to coordinate a distro.
NMZ releases and zines (well, some of them) are now offered in European distro with Ugly and Proud Records. Save on the insane shipping and begin to pre-order from Ugly and Proud. Head here!
And for those of you that are stateside, we are now running pre-orders on select Ugly and Proud titles as well. Great stuff like '90's SFLHC from Envision, metallic hardcore band Die Young, NC's Search For Purpose and more available.
---
ILL STREET NEWS PODCAST
I recently got the chance to chat with the gentlemen of Ill Street News Podcast based in Philadelphia. We talk how the zine started, NMZ releases and bands, and how I just sound Straight Edge. Listen below.
---
CATALOG N
o

. A VINYL MEMOIR

WELCOME TO CATALOG N0.

This is the first issue in what I hope to make a series. I randomly pull or put away records from my collection and tell you about them. The title says it all. CATALOG No.is a vinyl memoir.
---
END OF YEAR LISTS
First, seeing NMZ releases on some end of year lists is beyond exciting. The fact that other people enjoy the music we helped put out as much we do is the sole reason for going down the path of releasing music under NMZ.
Here are some spots to check out New Morality Zine releases, as well as others, on Top of 2018 picks.
Really, thank you to anyone who supported these releases in 2018.
Hoping for more in 2019,
-Nick NMZ
---
FAKE EYES 'Demo 2018'
NMZ004: We are proud to bring you the "Demo 2018" from North Carolina's Fake Eyes. Featuring members of Magnitude and Search For Purpose, Fake Eyes is a step back and an escape into the dreamy realms of consciousness. The demo presents two lengthy tracks that can only be described as post-hardcore shoegaze.
Cassette also features 12"x12" gradient printed newspaper poster featuring demo art.

---
5 UP AND COMING HARDCORE BANDS
NMZ's Rule Them All made Scott Vogel of Terror's list for new bands to check out. In good company. Watch the video below!
---
RULE THEM ALL
"An Alignment Of Polarity" Zine Interview
It was an honor to get to start releasing music with Long Island's Rule Them All. The minute I heard their demo I was hooked. I had been kicking around the idea of trying to put something out, and the demo put the nail in the coffin. I had to see if they were interested in releasing something through NMZ.
Enter "An Alignment Of Polarity". The band had already begun writing, entered the studio and were nearly finished when we got the ball rolling. The band released the EP digitally with a lot of positive praise and we wanted to be sure we did the vinyl treatment right. With the release of the vinyl we decided to create a zine that acted as the insert. The zine features song lyrics and explanations, as well as an interview with frontman Jon Gusman.
Below is the interview included in that zine. Be sure to pick up a copy of the 12″ EP in our website to get the rest of the zine and song descriptions. Grab the vinyl here!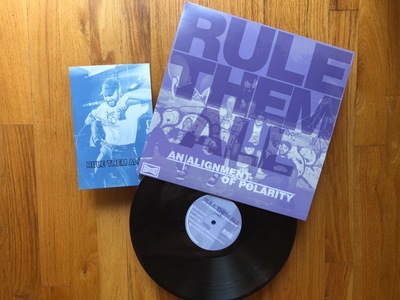 Thanks for reading.
We also have a RULE THEM ALL 'LONG ISLAND' dad hat and hat + vinyl bundle here.
---
EX YOUTH "Oakland Intervention"
NMZ003.
New Morality Zine, in conjunction with Jawk Records, brings you a 6 track cassette filled with furious, Straight Edge hardcore from the Bay Area's EX YOUTH. EX YOUTH make their opinions of contemporary culture heard on their newest EP, aptly titled "Oakland Intervention".
With focal points including social commentary (i.e. 'I Hate San Francisco'), introspective revelations (i.e. 'Mute' and 'Melatonin') and, of course, Straight Edge (i.e. 'Don't Talk To Me' and Last One Standing') the band demonstrates that they are pissed while still being able to remind listeners of why we love hardcore to begin with. Guaranteed winner for any hardcore fan. Limited to 75.
EDGE DAY 2018.
---
SUNSTROKE "Second Floor/Seven" LP Out Now!
Sunstroke's LP "Second Floor/Seven" is out now!
This joint release with CoinToss Records brings you ambitious and urgent Dischord-era hardcore from Philly/NJ. Taking a page out of hardcore history, while still remaining contemporary, Sunstroke pave the way for forward thinking hardcore.
New Morality Zine, CoinToss and the band have exclusive colors of the vinyl.
Check out this great review from PunkNews, as well as this interview and stream of the LP on No Echo.
---
COUNT ME OUT
In honor of Indecision Records re-pressing Count Me Out's "110", I decided to post the interview conducted with Pete Appleby (CMO, Renee Heartfelt, Memorial) that was featured in NMZ Issue #1.
Seeing as how CMO is one of my favorite bands, I was excited to include them in the initial issue. In my mind Pete (and Garth of CMO) perfected the 2000s hardcore sound that I love. It was then only obvious that I would end up loving all of Pete's other projects from Renee Heartfelt to Memorial. Through a mutual friend, Michelle Rakshys, that I was able to get a hold of Pete and ask him some questions. The scans of the interview from Issue #1 are below.
Thanks for reading. 
You can also pre-order the "110" re-press here at Indecision Records (all test presses are gone, so if you're already looking to sell one let me know…)
---
RULE THEM ALL
An Alignment of Polarity EP
OUT NOW on vinyl! Long Island's Rule Them All  "An Alignment Of Polarity" EP. The release features five songs of refreshing, hook-laden melodic Long Island hardcore. Jon Gusman's existential lyrics are shouted over the catchy guitar work of Richie Amour and Zach Barnett and carried along by the rhythm section featuring Andy Laurino on bass and Abbas Muhammad on drums. Pick one up for your chance to singalong and mosh. This EP is sure to become a favorite of any hardcore music listener.
Formed in a dusty warehouse, Long Island's Rule Them All took the sound started by hometown staples Silent Majority and Inside and blended it with Revolution Summer emo to create melody that is sorely missing in today's hardcore scene. While 'Blueprint For Change'—their initial release—was a breath of fresh air, 'An Alignment of Polarity' promises to be the wind beneath the sails of a once thriving style of hardcore.
Perfect band if you're seeking existential lyrics, LIHC and great vibes.
TRACK LISTING:
1. Higgs Boson
2. Lukewarm
3. Sad To Die
4. When Presented With Circumstance
5. (Error:Trial) So It Starts…
This 12″ EP will come with a zine booklet featuring lyrics, song meanings and band interview.
STREAM THE EP BELOW!!
[hate5six] Rule Them All – June 03, 2018
MUSIC…
Stay tuned for an ongoing blog. In the meantime, check out some of the following bands: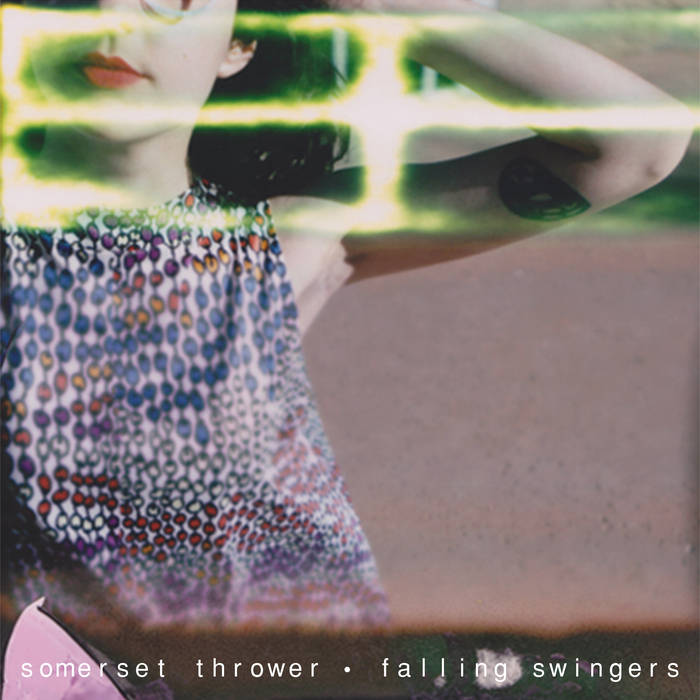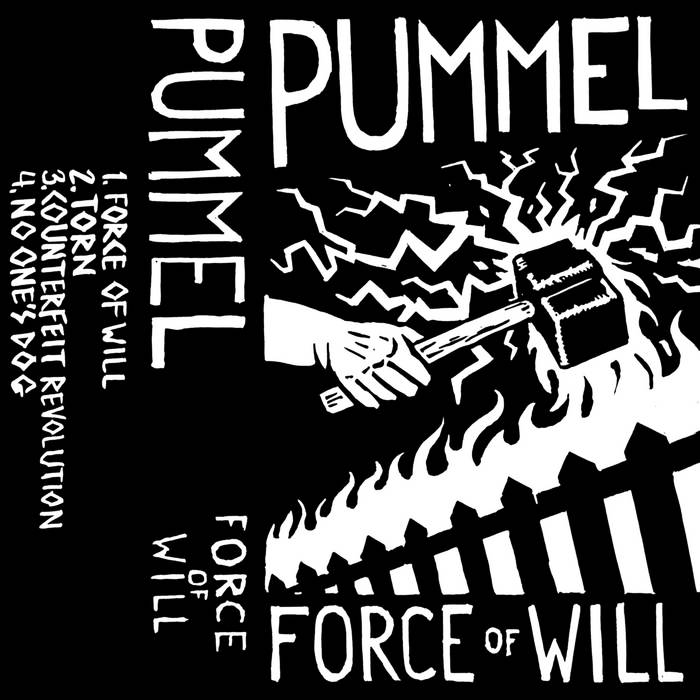 ---
RAICES Texas 'Courageous' Shirt
Pre-orders have ended! Thank you to everyone who spread the word or grabbed a shirt. More info on our donation's impact soon.
Take care of each other.
-Nick
This error message is only visible to WordPress admins
Error: There is no connected account for the user 1423588223 Feed will not update.