5 UP AND COMING HARDCORE BANDS
NMZ's Rule Them All made Scott Vogel of Terror's list for new bands to check out. In good company. Watch the video below!
---
I WANNA PUBLISH ZINES
AND RAGE AGAINST MACHINES
Now through Monday (11/26), 15% of all purchases will be donated to The Association on American Indian Affairs. We've got a bunch of stuff up to grab!
The new 'Rage Against' hoodie and long sleeve.
A re-print of Sunstroke's 'Love All, Serve All' design on both tshirt and hoodie.
You can also jump on pre-ordering the shirt with vinyl if you haven't picked up a copy yet.
All pre-orders end 12/7!
---
RULE THEM ALL
"An Alignment Of Polarity" Zine Interview
It was an honor to get to start releasing music with Long Island's Rule Them All. The minute I heard their demo I was hooked. I had been kicking around the idea of trying to put something out, and the demo put the nail in the coffin. I had to see if they were interested in releasing something through NMZ.
Enter "An Alignment Of Polarity". The band had already begun writing, entered the studio and were nearly finished when we got the ball rolling. The band released the EP digitally with a lot of positive praise and we wanted to be sure we did the vinyl treatment right. With the release of the vinyl we decided to create a zine that acted as the insert. The zine features song lyrics and explanations, as well as an interview with frontman Jon Gusman.
Below is the interview included in that zine. Be sure to pick up a copy of the 12″ EP in our website to get the rest of the zine and song descriptions. Grab the vinyl here!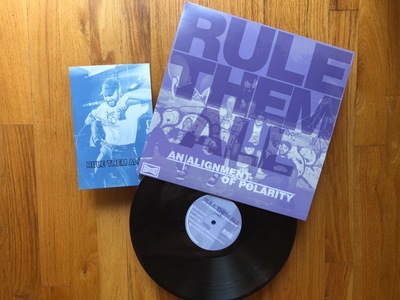 Thanks for reading.
We also have a RULE THEM ALL 'LONG ISLAND' dad hat and hat + vinyl bundle here.
---
ISSUE 5
Re-Print Pre-Order
Pre-orders for the second run of NMZ Issue 5 are up now for the next two weeks! Pick on up if you missed out the first time. Buy here.
This A4 70+ page cut and paste bound zine features content from:
Initiate
Out of Body
Converge
D. Randall Blythe of Lamb of God
Chain Reaction (Belgium)
Spiritual Cramp 
Cutting Through 
and more.
Super proud of this issue. Most diverse in representation, sound and content.
---
EX YOUTH "Oakland Intervention"
NMZ003.
New Morality Zine, in conjunction with Jawk Records, brings you a 6 track cassette filled with furious, Straight Edge hardcore from the Bay Area's EX YOUTH. EX YOUTH make their opinions of contemporary culture heard on their newest EP, aptly titled "Oakland Intervention".
With focal points including social commentary (i.e. 'I Hate San Francisco'), introspective revelations (i.e. 'Mute' and 'Melatonin') and, of course, Straight Edge (i.e. 'Don't Talk To Me' and Last One Standing') the band demonstrates that they are pissed while still being able to remind listeners of why we love hardcore to begin with. Guaranteed winner for any hardcore fan. Limited to 75.
EDGE DAY 2018.
---
SUNSTROKE "Second Floor/Seven" LP Out Now!
Sunstroke's LP "Second Floor/Seven" is out now!
This joint release with CoinToss Records brings you ambitious and urgent Dischord-era hardcore from Philly/NJ. Taking a page out of hardcore history, while still remaining contemporary, Sunstroke pave the way for forward thinking hardcore.
New Morality Zine, CoinToss and the band have exclusive colors of the vinyl.
Check out this great review from PunkNews, as well as this interview and stream of the LP on No Echo.
---
COUNT ME OUT
In honor of Indecision Records re-pressing Count Me Out's "110", I decided to post the interview conducted with Pete Appleby (CMO, Renee Heartfelt, Memorial) that was featured in NMZ Issue #1.
Seeing as how CMO is one of my favorite bands, I was excited to include them in the initial issue. In my mind Pete (and Garth of CMO) perfected the 2000s hardcore sound that I love. It was then only obvious that I would end up loving all of Pete's other projects from Renee Heartfelt to Memorial. Through a mutual friend, Michelle Rakshys, that I was able to get a hold of Pete and ask him some questions. The scans of the interview from Issue #1 are below.
Thanks for reading. 
You can also pre-order the "110" re-press here at Indecision Records (all test presses are gone, so if you're already looking to sell one let me know…)
---
RULE THEM ALL
An Alignment of Polarity EP
OUT NOW on vinyl! Long Island's Rule Them All  "An Alignment Of Polarity" EP. The release features five songs of refreshing, hook-laden melodic Long Island hardcore. Jon Gusman's existential lyrics are shouted over the catchy guitar work of Richie Amour and Zach Barnett and carried along by the rhythm section featuring Andy Laurino on bass and Abbas Muhammad on drums. Pick one up for your chance to singalong and mosh. This EP is sure to become a favorite of any hardcore music listener.
Formed in a dusty warehouse, Long Island's Rule Them All took the sound started by hometown staples Silent Majority and Inside and blended it with Revolution Summer emo to create melody that is sorely missing in today's hardcore scene. While 'Blueprint For Change'—their initial release—was a breath of fresh air, 'An Alignment of Polarity' promises to be the wind beneath the sails of a once thriving style of hardcore.
Perfect band if you're seeking existential lyrics, LIHC and great vibes.
TRACK LISTING:
1. Higgs Boson
2. Lukewarm
3. Sad To Die
4. When Presented With Circumstance
5. (Error:Trial) So It Starts…
This 12″ EP will come with a zine booklet featuring lyrics, song meanings and band interview.
STREAM THE EP BELOW!!
[hate5six] Rule Them All – June 03, 2018
---
MUSIC…
Stay tuned for an ongoing blog. In the meantime, check out some of the following bands: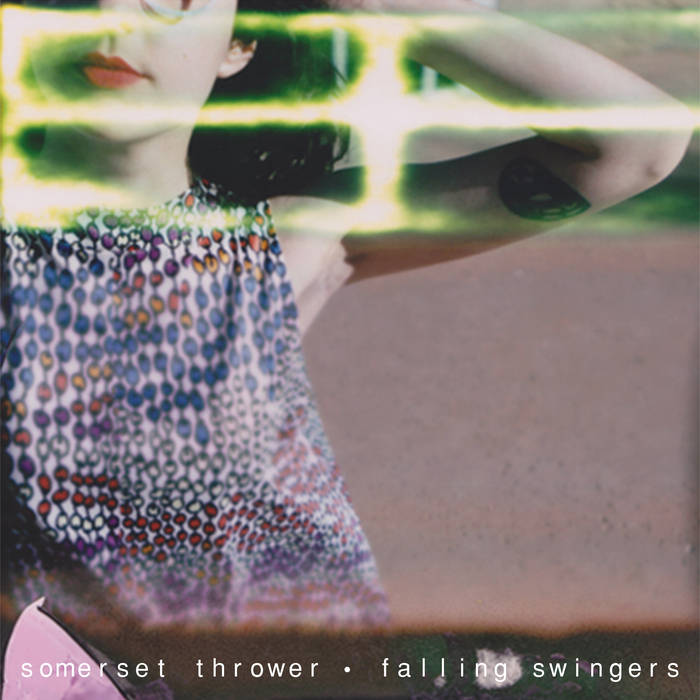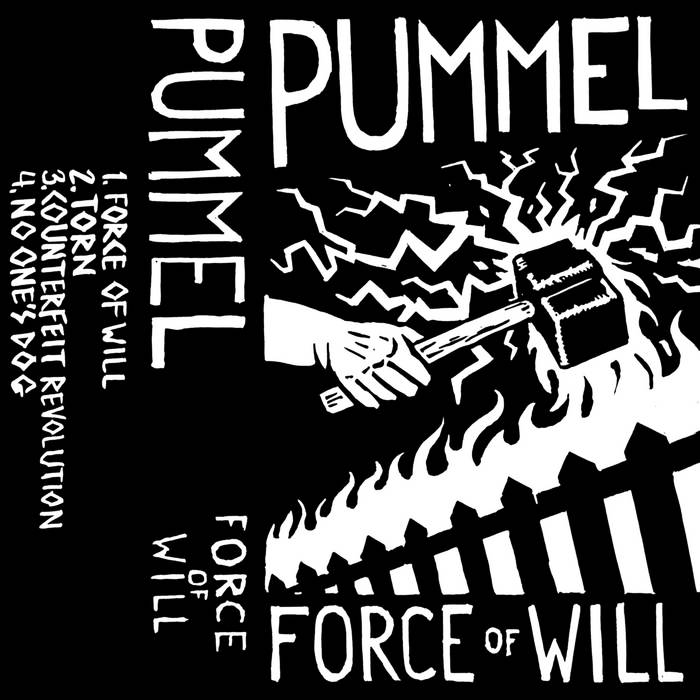 ---
RAICES Texas 'Courageous' Shirt
Pre-orders have ended! Thank you to everyone who spread the word or grabbed a shirt. More info on our donation's impact soon.
Take care of each other.
-Nick